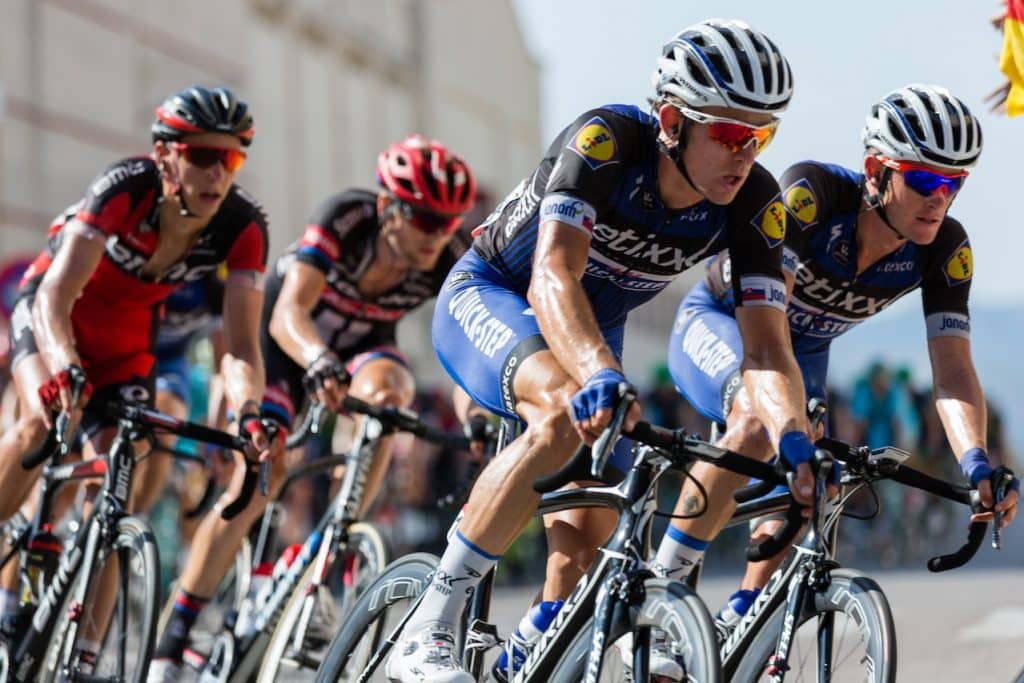 Cycling is a part of Andrew Rooke's every day health and fitness routine. He trains year-round to participate in cycling competitions, like the Santa Cruz Annual Triathlon and Lake Tahoe Triathlon.
Andrew Rooke hasn't always been an avid cyclist. Now, with his bike being such a huge part of his life, it is difficult for Rooke to imagine that there was a time when he wasn't motivated by a passion for traveling on two wheels. It all started when he was traveling for a rugby competition. A longtime rugby player and coach, Rooke has traveled extensively to different games and tournaments within the sport. When he had some extra time during a stay overseas, he decided to rent a bicycle to get an up-close view of the city he was staying in. The adventure that would unfold was certainly something special! Rooke was able to travel through alleyways he could have never traversed in a vehicle. In turn, he enjoyed unique views and even discovered some unexpected shops and restaurants to visit! Ever since, Rooke has embraced cycling as a way to heighten his connection with an area when traveling the world. He's also developed quite the love of cycling in general; so much so, that he trains every year for local and national cycling competitions!
Year-round, Andrew Rooke trains to compete in cycling competitions.  Most recently, he participated in the 40th Annual Santa Cruz Triathlon in September 2022. In August 2023, he plans to participate in the Lake Tahoe Triathlon. Always focused on doing everything he can to achieve peak performance, Rooke dedicates quality time to his cycling training.  On an average day, the cyclist is known to take his bike for a spin in the neighborhood or on the nearby bike path.  Rain or shine, Rooke makes the effort to complete at least a few laps each day.  When physically cycling outdoors is not an option, there's still no excuse for the cyclist to take a day off from training!  On days when the weather is too harsh, Rooke utilizes his iFit bike in the comfort of his own home gym.  To challenge himself, he often utilizes the iFit bike as a tool for winding down from his outdoor rides.  The cyclist will often hit the iFit for a solid session after coming home from a neighborhood cruise.